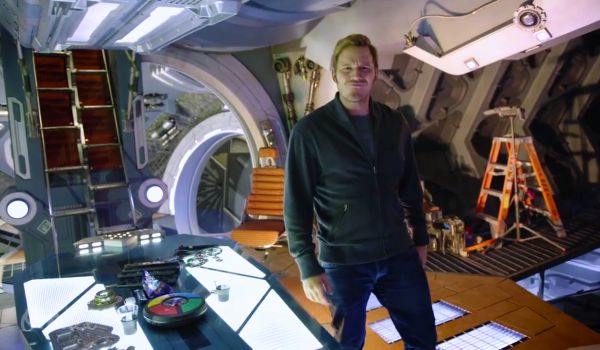 Chris Pratt gave fans a sneak peek at the set of Guardians of the Galaxy Vol. 2 in a video posted Wednesday to his Facebook page.
Pratt showed viewers the Star-Lord fire hydrant, air conditioning units, and the stage where production is building the Milano. The video is part of a fundraising charity initiative with Omaze. The actor is offering a lunch date with himself as well as a set visit, including a tour of the Milano star ship.
"When you here with me, you're going to get some free eggs too!" said Pratt, who will reprise his role of Star-Lord Peter Quill in the sequel.
"How luxurious and glamorous is the Hollywood life? I honestly don't think it gets any better than this right here," Pratt wrote on Facebook. "Come live like royalty with me for a day on the 'Guardians Vol. 2' set. All for a great cause and to help some amazing kids!"
Anyone interested in visiting the set can donate to the Lake Stevens Boys and Girls Club, located in Lake Stevens, Washington.
Guardians of the Galaxy Vol. 2 stars Pratt, Zoe Saldana, Bradley Cooper, Vin Diesel, Dave Bautista, Michael Rooker, Tommy Flanagan and Kurt Russell.
The film hits theaters on May 5, 2017.