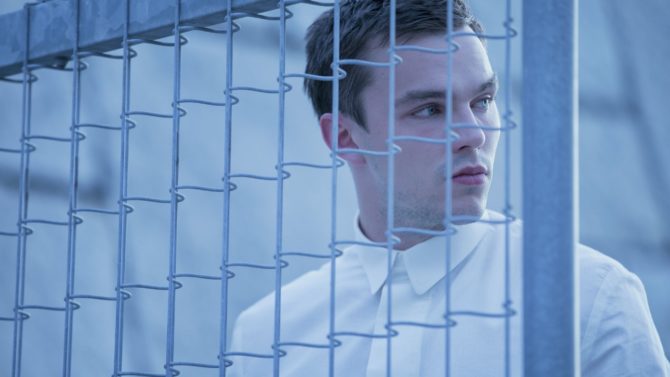 A24 has released a new Equals trailer starring Nicholas Hoult and Kristen Stewart, as two members of a totalitarian state that have fallen in love despite being part of a world where emotions have been eradicated.
Directed by Drake Doremus, the trailer follows Silas (Hoult) and Nia's (Stewart) growing emotional connection. "I've been watching you, the way you look at the world, the way you experience things, it's different," says Silas to Nia. "I can't stay away from you. I can't not be around you."
The film is written by Nathan Parker (Moon) and has a tremendous supporting cast, led by Guy Pearce, Jacki Weaver, Bel Powley and Toby Huss.
The producers on the project include Ridley Scott, Michael Schaefer and Michael Pruss of Scott Free; and Ann Ruark, Jay Stern and Chip Diggins of Route One Films.
Equals opens July 15, 2016.