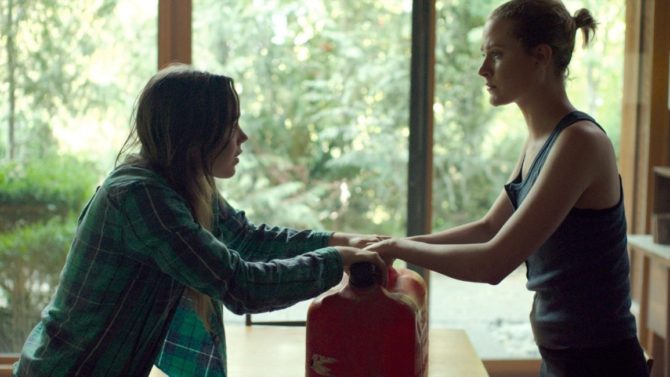 A24 and DirecTV released the first trailer for the apocalypse thriller Into the Forest, which stars Ellen Page and Evan Rachel Woods. Patricia Rozema wrote and directed the film.  
In the clip Page and Woods, who play two sisters named Nell and Eva, find themselves in peril after a continent-wide power outage. They struggle to survive in a remote country house as unknown persons cross their paths.  In the wake of a shocking and violent confrontation that their father encounters with a menacing passerby, the sisters must work together in order to survive in their increasingly treacherous new world.
The film also stars Max Minghella, Callum Keith Rennie, Michael Eklund, and Wendy Crewson. Into the Forest will be available exclusively on DirecTV on June 23rd and opens in theaters on July 29th.