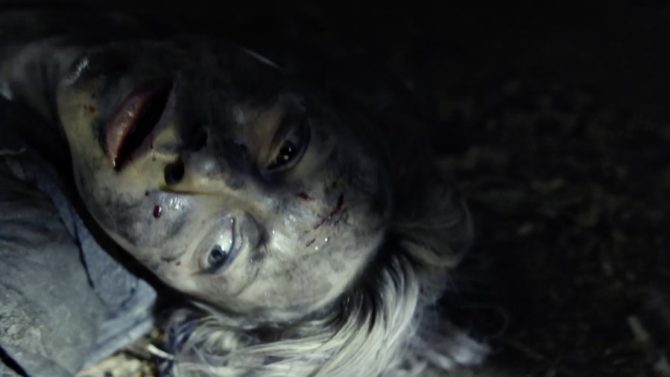 Lionsgate released the first teaser trailer for The Woods on Tuesday. Directed by Adam Wingard, the film stars James Allen McCune, Callie Hernandez, Brandon Scott, Valorie Curry, Corbin Reid, and Wes Robinson.
The brand new clip sees a group of college kids lost in the woods who quickly discover that they're not alone. Simon Barrett wrote the script. Wingard previously directed You're Next, The Guest, and A Horrible Way to Die.
Roy Lee (The Ring, The Grudge, The Strangers, It), Steven Schneider (Paranormal Activity, Insidious), Keith Calder and Jessica Wu (You're Next, The Guest) are the producers.
The Woods will be released in theaters on September 16.