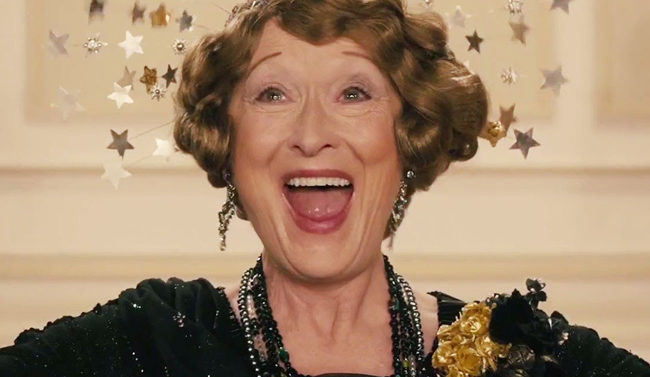 Paramount released a new trailer for Florence Foster Jenkins, starring Meryl Streep, Hugh Grant and Simon Helberg. The film tells the inspirational true story of a New York heiress who despite all obstacles and a lackluster voice pursues a singer career.
Stephen Frears, who also helmed The Queen and Philomena, directed the film. Grant plays St. Clair Bayfield, Florence's loving and caring husband who does everything in his power to compensate for her lack of singing talent and tells every lie in the book to make sure she never finds out. But, everything changes when she decides to hold public performances.
The film, written by Nicholas Martin, also stars Nina Arianda and Rebecca Ferguson. Russian opera star singer Aida Garifullina will also make a cameo in the movie.
Florence Foster Jenkins is set to hit theaters in the U.K. on May 6. Paramount Pictures will distribute the film in the U.S. August 12.