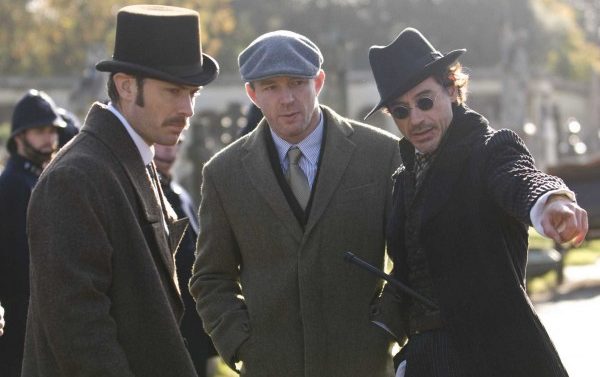 Looks like a third Sherlock Holmes movie with Robert Downey Jr., Jude Law and director Guy Ritchie might be in the works. In a recent interview with the Shortlist, Downey Jr. revealed that plans for the long-awaited sequel are currently in the works.
"We're talking about it right now. NOW. I can't wait," said Downey Jr. "I know Guy Ritchie loves me as much as I love him – and he damn well should. When we're making those Sherlock movies it is off the hook. We'll attempt to make one this year. It really is a big deal to go and do those movies. I'm tired all the time, but I'm excited about it."
Ritchie recently helmed The Man from U.N.C.L.E., and the upcoming reboot Knights of the Roundtable: King Arthur. Downey Jr. is currently on a worldwide press tour for Captain America: Civil War. He's also scheduled to begin production on the two-part Avengers: Infinity War film, both movies are being shot simultaneously.
The 2009 original grossed $524 million worldwide and its follow-up, A Game of Shadows garnered $545.4 million worldwide.