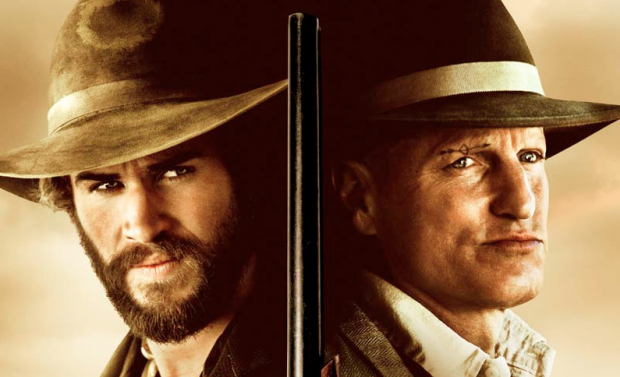 Lionsgate released Thursday the first trailer for the supernatural western The Duel, starring Hunger Games stars Woody Harrelson and Liam Hemsworth. Directed by Kieran Darcy-Smith, the film was  written by Matt Cook.
The trailer centers around a Texas Ranger (Hemsworth), who investigates a series of murders in a small town led by a charismatic preacher (Harrelson). Things take a drastic turn when the undercover investigation turns into a personal mission for the ranger.
Hemsworth also stars in Independence Day: Resurgence, alongside Jeff Goldblum, Sela Ward,  Vivica A. Fox, Brent Spiner and Judd Hirsch. The sequel reunites several members from the 1996 original film, which takes place 20 years after the first invasion and sees the aliens coming back to Earth. Bill Pullman, Charlotte Gainsbourg, Jessie Usher, Maika Monroe, and Sela Ward around out the cast.
The Duel hits theaters June 24, 2016.