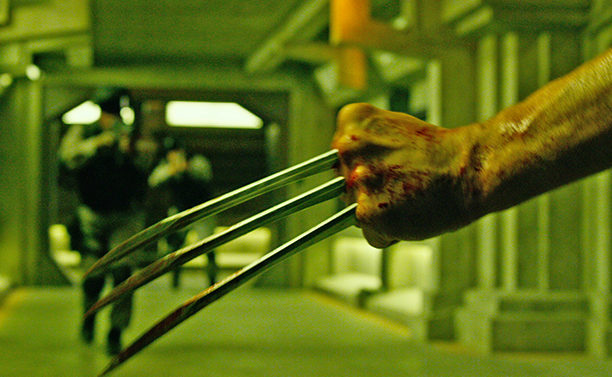 20th Century Fox shared the final X-Men: Apocalypse trailer which includes a quick tease of the return of Wolverine (Hugh Jackman). Directed by Bryan Singer, the film focuses on the first and most powerful mutant from Marvel's X-Men universe, Apocalypse (Oscar Isaac).
Wolverine was last seen in Days of Future Past taken into custody by Mystique (Jennifer Lawrence), masquerading as Stryker (Josh Helman). Jackman will play the clawed mutant for the final time in Wolverine 3.
The cast includes Michael Fassbender, Nicholas Hoult, James McAvoy, Evan Peters, Rose Byrne, Tye Sheridan, Sophie Turner, Olivia Munn, Lucas Till, Evan Peters, Kodi Smit-McPhee, Alexandra Shipp, Josh Helman, Lana Condor and Ben Hardy.
Upon awakening after thousands of years, Apocalypse is disillusioned with the world as he finds it and recruits a team of powerful mutants, including a disheartened Magneto (Fassbender), to cleanse mankind and create a new world order, over which he will reign. As the fate of the Earth hangs in the balance, Mystique, with the help of Professor X lead a team of young X-Men to stop their greatest nemesis and save mankind from complete destruction.
X-Men: Apocalypse is set for release on May 27, 2016.