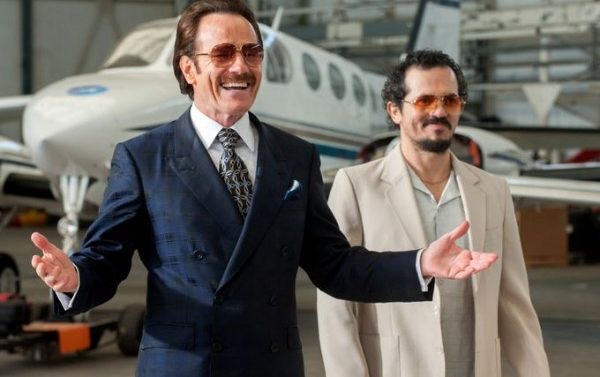 Broad Green Pictures released the first official trailer for The Infiltrator, starring Bryan Cranston as a Federal agent trying to infiltrate Pablo Escobar's drug trafficking ring. The film is directed by Brad Furman and was penned by Ellen Sue Brown.
Based on a true story, the trailer follows Federal agent Robert "Bob" Mazur, who goes deep undercover to infiltrate Escobar's drug trafficking scene plaguing the nation in 1986 by posing as slick, money-laundering businessman Bob Musella.
Mazur is teamed with impulsive and streetwise fellow agent Emir Abreu (John Leguizamo) and rookie agent posing as his fiancé Kathy Ertz (Diane Kruger). Over time, Mazur befriends Escobar's top lieutenant Roberto Alcaino (Benjamin Bratt) and begins navigating a vicious criminal network. He eventually builds a case that leads to indictments of 85 drug lords and corrupt bankers, resulting in the collapse of the Bank of Credit and Commerce International, one of the largest money-laundering banks in the world.
The cast also includes Joseph Gilgun and Amy Ryan. The Infiltrator hits theaters on July 15, 2016.