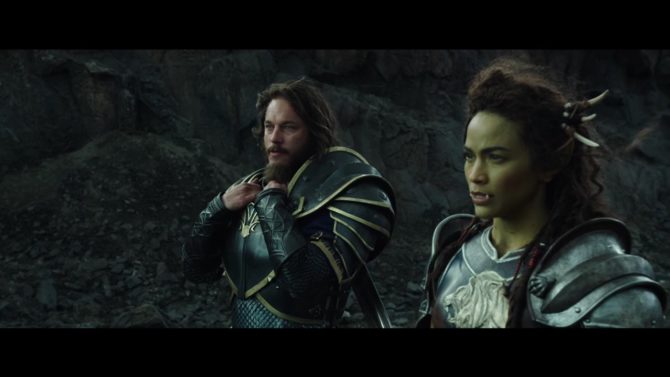 Legendary Pictures and Universal Pictures released a new Warcraft trailer, featuring all-new footage from the upcoming video game adaptation. The video debuted Tuesday on Facebook.
Directed and co-written by Duncan Jones, the trailer show Azeroth on the brink of war as its civilization faces a fearsome race of invaders: Orc warriors fleeing their dying home to colonize another. As a portal opens to connect the two worlds, one army faces destruction and the other faces extinction.
The trailer shows both Paula Patton's Garona Halforcen and Toby Kebbell's Durotan siding against their own kind in favor of peace. The cast includes Travis Fimmel, Anduin Lothar, Ben Foster and Dominic Cooper.
Warcraft is a Legendary Pictures, Blizzard Entertainment and Atlas Entertainment production. The producers are Charles Roven, Thomas Tull, Jon Jashni, Alex Gartner and Stuart Fenegan. Jillian Share, Brent O'Connor, Michael Morhaime and Paul Sams serve as executive producers. Rob Pardo, Chris Metzen, Nick Carpenter and Rebecca Steel Roven co-produce.
Warcraft will be released June 10, 2016.