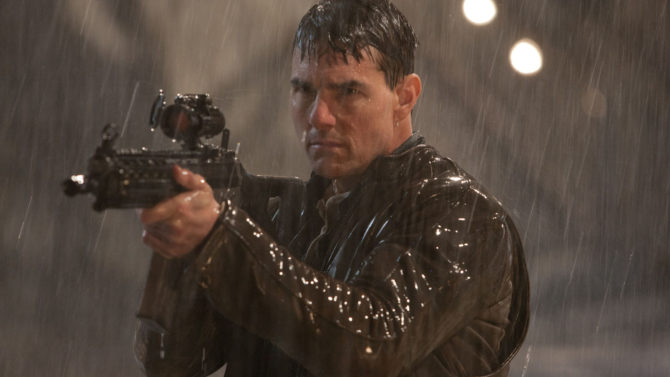 Tom Cruise makes his return to the big screen as Jack Reacher in Jack Reacher: Never Go Back. The first teaser trailer made its big debut on Entertainment Tonight on Monday night. Jack is back and he's proving once again he isn't one to be messed with. During the broadcast, co-star Cobie Smulders gave viewers a little bit of background of what to expect.
"He's alone and sort of in his element and then he couples up with me, all hell breaks loose," says Smulder. "We're on the run for this entire movie. We're not spies; you really have to use your brains and can't rely on any tools… except of, maybe, this, and this [our fists]."
Smulders plays Major Susan Turner, who took over for Reacher commanding the military police.
Directed by Edward Zwick, the second installment of the Jack Reacher films co-stars Robert Knepper and Patrick Heusinger. The first installment grossed a total of $218 million worldwide in 2012.
Jack Reacher: Never Go Back hits theaters October 21.