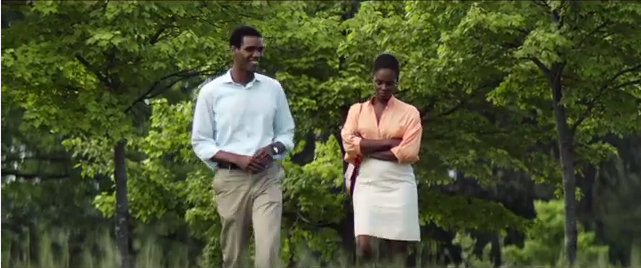 El polifacético artista John Legend dio a conocer hoy el primer tráiler de la película Southside With You, que recrea en la ficción la primera cita del mandatario del país, Barack Obama y la primera dama, Michelle Obama.
"Miren el tráiler de Southside With You, un filme producido por mi compañía Get Lifted Exec. sobre la primera cita de los Obama", escribió Legend en el mensaje de Twitter a sus más de siete millones de fans.
La película producida por Legend es la típica historia de romance, con la diferencia de que los protagonistas de esta historia de amor llegaron a convertirse en una de las parejas más poderosas y admiradas de la historia.
La cinta, que se estrenó a principios de año en el Sundance Film Festival, está protagonizada por Parker Sawyers y Tika Sumpte.
El director y guionista de la cinta, Richard Tanne, dramatizó el encuentro a manera de comedia romántica para llevar su visión a la gran pantalla.
La cinta se desarrolla en la ciudad de Chicago, cuando Barack acepta un trabajo en un firma de abogados en el verano de 1989. Allí conocerá a su jefa, la joven abogada Michelle Robinson (nombre de soltera de la primera dama) quien luego de la insistencia del joven accede a pasar un día con él.
La película Southside With You estrena en los cine el 19 de agosto.