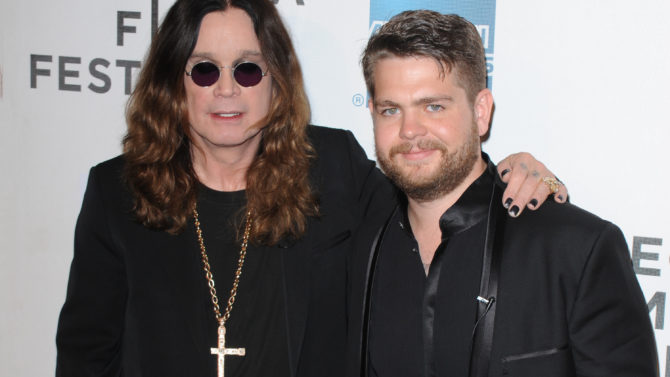 While growing up, Jack Osbourne and his sisters Kelly and Aimee were constantly on tour with rocker dad Ozzy Osbourne and tour manager mom Sharon. This time, it's Jack who's hitting the road and dad is coming along for the adventure. The duo is starring on HISTORY's reality show Ozzy And Jack's World Detour, which premieres July 27.
In the series, which will consist of 10 one-hour episodes, we'll see father and son "circumnavigating the world," even if Ozzy is not quite sure what that means. According to HISTORY, "there will be no roadies, no tour buses, and no boundaries. Just a bucket list of iconic and historically significant spots that includes Mt. Rushmore, Stonehenge, The Alamo, Roswell, The Jamestown Settlement and Sun Studios and a hit list of some fascinating sights and people that they've read about."
This is not the first time these two work on an unscripted series. The family (minus sister Aimee) starred in the reality show The Osbournes for four seasons on MTV (2002-2005). Also, from 2005 to 2009, Jack had a 5-series British reality show titled Jack Osbourne: Adrenaline Junkie, and hosting duties on BBC's Saving Planet Earth in 2007.