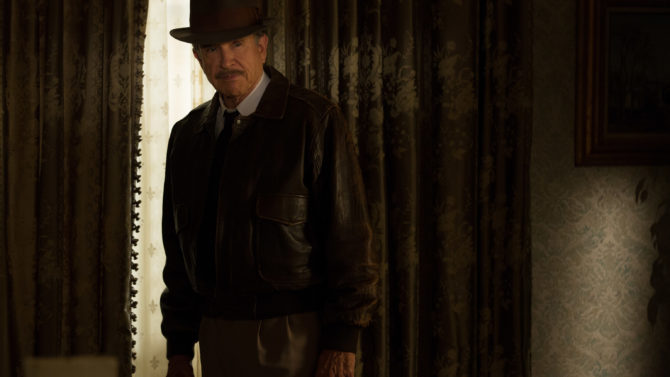 Legendary actor Warren Beatty steps into the role of Howard Hughes in the romantic dramedy Rules Don't Apply. Twentieth Century Fox just released the final trailer on Wednesday and it shows a relationship between a young beauty queen named Marla Mabrey (Lily Collins) and her driver Frank Forbes (Alden Ehrenreich), both employees of Mr. Hughes in 1958. Not only are both extremely religious, but they are risking breaking Hughes' number 1 rule: no employee is allowed to have any relationship whatsoever with a contract actress.
Oh, and it's worth mentioning that Forbes is engaged to be married to his 7th-grade sweetheart.
"Have you heard from people that I'm crazy," Beatty as Hughes asks Mabrey in the trailer. "You're not crazy. You're an exception," she responds. "You make an old guy courageous Marla," he says.
Beatty not only stars in the film but he also serves as director and screenwriter. Ed Harris, Alec Baldwin, Matthew Broderick, Chace Crawford, Oliver Platt, Steve Coogan, Candice Bergen, and Beatty's wife Annette Bening co-star in this film centered on an unconventional love story.
Rules Don't Apply opens in theaters on November 23, 2016.