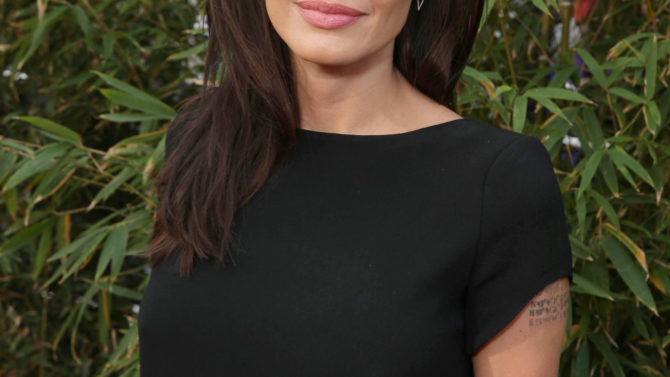 Angelina Jolie will be joining the London School of Economics as a visiting professor for the new masters course on women, peace and security for the 2016-2017 school year.
As a visiting professor, Jolie will deliver guest lectures on women's rights and gender equality, as well as participate in workshop and public events, and continue research on long term projects.
"I am very encouraged by the creation of this master's programme. I hope other academic institutions will follow this example, as it is vital that we broaden the discussion on how to advance women's rights and end impunity for crimes that disproportionately affect women, such as sexual violence in conflict," Jolie said in a statement. "I am looking forward to teaching and to learning from the students as well as to sharing my own experiences of working alongside governments and the United Nations."
The course was launched last year by Jolie and Britain's former foreign secretary, William Hauge, who will also serve as a visiting professor.
"I was pleased to meet with Angelina Jolie during my recent trip to London on ways we at Georgetown University can continue the collaboration between our sister programs on both sides of the Atlantic," said Melanne Verveer, Georgetown Institute for Women, Peace and Security Ambassador, in a statement. "We look forward to welcoming Angelina and former foreign secretary Hague to Georgetown in the future."