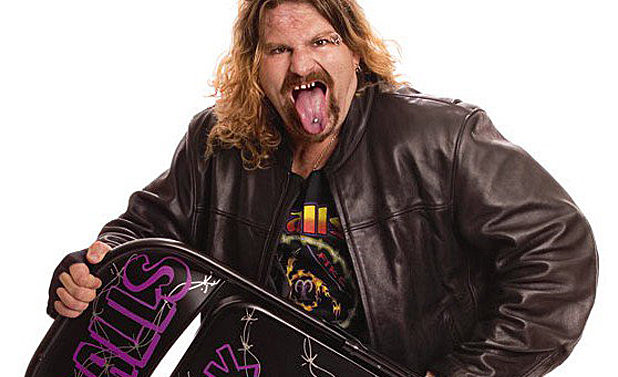 Professional wrestler Jonathan Rechner, also known by his stage name Balls Mahoney, died Tuesday. He was 44.
Mahoney was an original ECW (Extreme Championship Wrestling) personality, taking part in several pay-per-view events and becoming best known for using a steel chair as a weapon. He rose to fame during the late 1990s and became a three-time winner of ECW Tag Team Championship.
After ECW folded in 2001, Mahoney worked for WWE. He last wrestled for WWE in 2008 and had been wrestling independently since.
In wake of the news, WWE released a statement Tuesday offering their condolences to the Rechner family.
"WWE is saddened to learn of reports that Jonathan Rechner, best known for competing in ECW as Balls Mahoney, has passed away. WWE extends its condolences to Rechner's family, friends and fans," the organization said in a statement.
Born in Spring Lake Heights, New Jersey, Mahoney died the day after his 44th birthday. A cause of death has not yet been released. He is survived by his wife and his son, Chris.