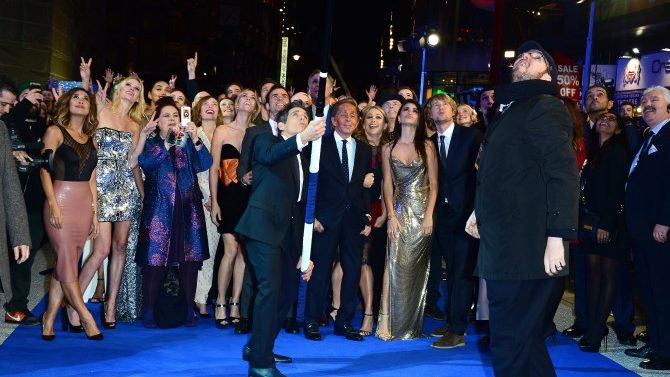 Ben Stiller made history at the Zoolander 2 premiere in London. The actor, director and co-writer of the film set a Guinness World Record for the longest selfie stick on Thursday, Feb 6.
The actor, along with the rest of the cast and special guests, stood on the blue carpet to take an epic selfie, that surely beats out Ellen DeGeneres' 2014 Oscar pic. The stick measured 8.56 meters and swayed in the air, making it much harder to snap the shot. A Guinness World Records adjudicator was on hand to witness the event.
BBC News also shared a video of the incident showing that additional help was used to assist Stiller in taking the picture. The Blue Steel creator took to Twitter right after to tell fans, "This was much more dangerous than it looks." Luckily the "male-model" had no problems and the phone didn't come crashing down.
The image finally made its way to the Zoolander Movie Twitter page, where among those visible are Penélope Cruz, Owen Wilson, Kristen Wiig, Will Ferrell and co-writer, Justin Theroux.
Zoolander 2 arrives in theaters on Feb. 12.