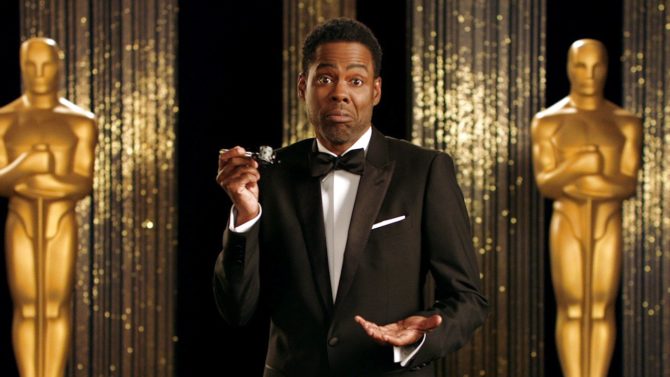 Chris Rock is ready to takeover the 88th Academy Awards this Sunday and it looks like he'll be referencing the #OscarsSoWhite controversy. The comedian tweeted Thursday night a message alluding to the racial controversy surrounding this year's awards.
"See you Sunday… #blackout #oscars," he wrote adding a video of TV static.
Rock, originally only wanted to be a presenter at this year's Academy Awards but as fate would have it he got offered the hosting job. Now, he'll not only have to face the pressures of hosting one of the biggest awards shows in the world but will also have to address one of the biggest controversies to hit Hollywood.
"I told my agent I wanted to present because it's like, what's easier and better than presenting? You come in, do something really funny and get out of there," he told The Hollywood Reporter. "But it just seemed like a good time. I hadn't [hosted] in a while, and I'm in between projects…and let's not get it twisted: I'm only here because Ellen [DeGeneres] said no."