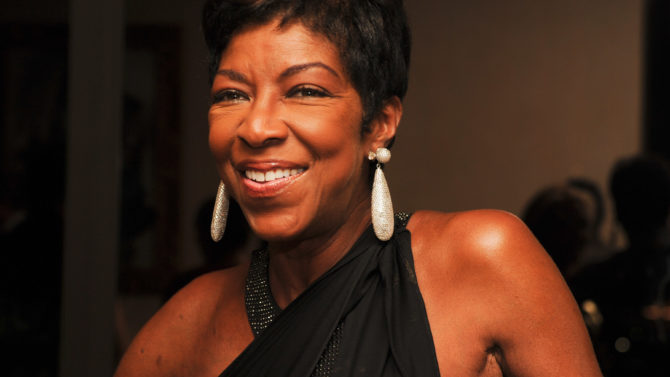 In a recent interview with Billboard, Ken Ehrlich, a longtime producer of the Grammys, said the show gave Natalie Cole a deserving tribute.
"Frankly, I think it was appropriate," said Ehrlich, who thought the vintage video clip of Cole was the most "touching and emotional" tribute he could have presented Monday night.
Ehrlich says he was taken aback by the family's recent complaints. In a statement released to Entertainment Tonight, Cole's sisters, Timolin and Casey Cole said the tribute was "forgettable and an utter disappointment."
"For the record, there was an email exchange," said Ehrlich, who confirmed he spoke to Timolin about the tribute before the show. "At one point I was playing around with 'Miss You Like Crazy,' because I love that song. But when I looked again at the Grammy show we did where she won for 'Unforgettable,' and I saw the last 45 seconds of that number, where her father (Nat King Cole, on the big screen) throws her a kiss, she throws him a kiss, and then she turns to the audience and throws everybody a kiss — that was so touching and so emotional to me that felt like it had to be the end of the whole 'In Memoriam' segment. I hadn't looked at that clip in several years, but when I saw it again, I knew it was right."
Timolin and Casey believe the award show could have done more. "Why wouldn't you have a medley of two or three songs? There are many hits that could be sung and great artists who could perform them," the sisters told the New York Post's Page Six.
David Wild, who has co-written the Grammy telecast since 2001, said Ehrlich took Cole's tribute to heart and thought long and hard before making a decision. "That clip really impacted him, and he thought, he's not gonna do better at Natalie than Natalie. When he found that clip and showed it to me, he was sort of in tears, because it meant so much to him."