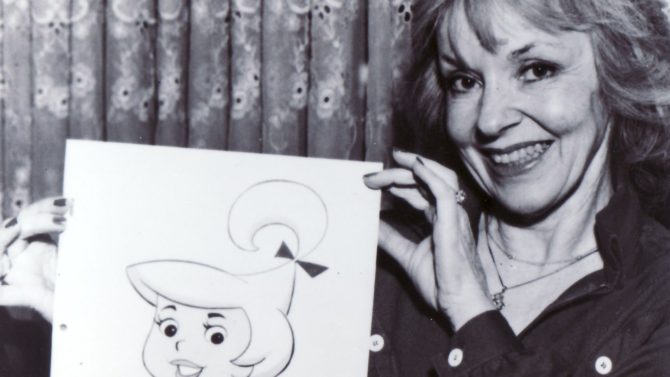 Janet Waldo, who voiced Judy Jetson on the Hanna-Barbera television series The Jetsons, has died at the age of 96. ABC News spoke to Waldo's daughter Lucy Lee, who confirmed the passing of the voice actress on Sunday morning. She had been diagnosed with a benign but inoperable brain tumor five years ago.
Waldo was born in Washington, DC,  in 1920. Her mother was a professional singer and her father was a distant cousin of Ralph Waldo Emerson. Her big break came by way of Bing Crosby who was impressed by her performance in a student theater production while at the University of Washington. A talent scout from Paramount Pictures who was with him signed her up for a screen test which led to a contract.
Waldo made special appearances on popular shows, including I Love Lucy, The Andy Griffith Show, and The Adventures of Ozzie and Harriet. She worked as a voice actress on many hit animated series including The Jetsons, The Flintstones, Josie and the Pussycats, and The Smurfs.
In 2001, she spoke to Animation World about how excited she was to see some of the gadgets from The Jetsons become a reality. "Everything on The Jetsons is happening now or coming soon! What I'm looking for is the Seeing Eye Vacuum Cleaner that we had, and they're finally about to come out with it! Videophones, moving sidewalks, Food-a-ry-ca-cycles (now known as microwave ovens)! It's just so exciting! It's like we were . . . Nostradamus!"
Rest in peace, Janet Waldo.