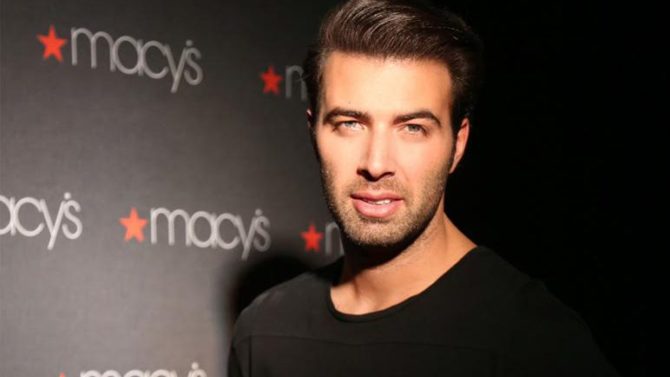 Jencarlos Canela has a message to share with his fellow Latinos, "get out there and vote!" The singer and actor teamed up with Macy's to celebrate Hispanic Heritage Month in October and he's using that time to encourage his fans to exercise their rights as American citizens come November 8. Canela spoke to Variety Latino during his stop at the Stonewood Mall in Los Angeles on Saturday about why it's so important for him to reach the community.
"I've never liked to mix politics with what I do but I found myself asking, 'what can I do?' While watching the debates, I thought it was the most embarrassing political situation our country has ever been in," Canela told Variety Latino. "When I heard the attacks against the Mexican community, it pissed me off. I took it personal even though I'm not Mexican. I think it would be a huge mistake if we all don't take this as a personal battle. So when Macy's reached out, I saw an opportunity."
Adding, "I guarantee you we will be facing one of the biggest social and racial decisions that we've ever had to make as Hispanics. I see this as a huge opportunity for us to show up in huge numbers on voting day."
Although Canela encourages his fans and followers to go out and vote for whichever candidate they feel most passionate about, he has zero issues with sharing which candidate he is supporting.
"I'm not telling anyone who to vote for," he said. "My vote is for Hillary Clinton and her administration. I had the pleasure to sit down with Tim Kaine and I had dinner with him. He speaks Spanish, like you and me. He lived in Honduras a few years. I believe that her administration represents the country that I was born and raised in and the country that I love way more than the other administration does."
The 28-year-old has hopes that the community will not only unify for election day but also beyond. Republican presidential nominee Donald Trump has spoken against Mexicans on several occasions and Canela says he hopes this will help motivate us to be less critical of each other.
"I want people to be more proud than ever to speak Spanish," he said. "I want people to be more proud than ever to have this blood in our veins. We can't expect equality from others if there's racism within our own communities. How do we expect anyone else to treat us with respect if there's no equality within ourselves? We can't live by that double standard. We can't be hypocrites. We need to see this as an opportunity to come together as a community and say, 'hold my hand and let's walk together to vote. Let's vote for our future in this country."