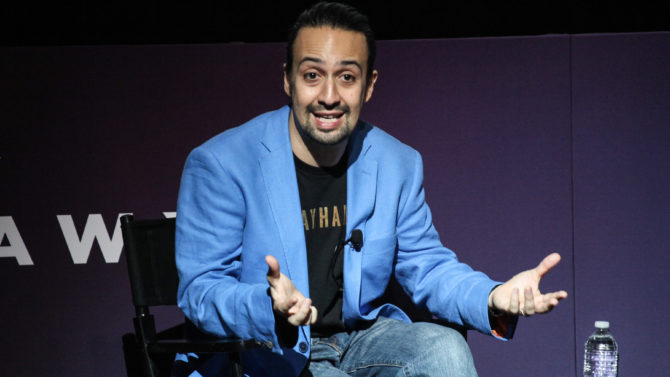 Buying tickets for Broadway shows, music concerts, and sporting events at reasonable prices has become increasingly difficult due to brokers using ticket-buying bots and Lin-Manuel Miranda is fed up. In an op-ed piece for the New York Times, the Pulitzer-prize winning writer spoke out against brokers using robots in order to sell tickets at much higher prices.
"So how is it that you can't get through to Ticketmaster on the phone or online, and yet resale sites like StubHub or Vivid Seats instantly have tickets available at sky-high prices? Are they luckier than you or your neighbor? Can they dial faster? Is StubHub the lucky Sky Masterson to your hapless Nathan Detroit?," says Miranda in the article.
No. The issue is the widespread use of special automated software called "ticket bots" by third-party brokers, which Eric T. Schneiderman, a New York attorney general, discovered earlier this year during an investigation.
Miranda took to Twitter to give valuable information to get the bots:
SEE ALSO Lin Manuel Miranda, J.J. Abrams Perform the New 'Star Wars' Cantina Song
Miranda's hit Broadway show Hamilton is a hot-ticket item and difficult to purchase at face-value pricing. A quick Google search shows StubHub as the #1 result where tickets to see the popular theater show cost upwards of one-thousand dollars in New York City where the use of bots is already illegal.
He added, "I want the thousands of tickets for shows, concerts and sporting events that are now purchased by bots and resold at higher prices to go into the general market so that you have a chance to get them. I want theatergoers to be able to purchase tickets at face value at our box office and our website, rather than on a resale platform. And if you do go to a resale platform for tickets, I want the markup you must pay to be clearly displayed. Most of all, I want you to be there when the curtain goes up. You shouldn't have to fight robots just to see something you love."