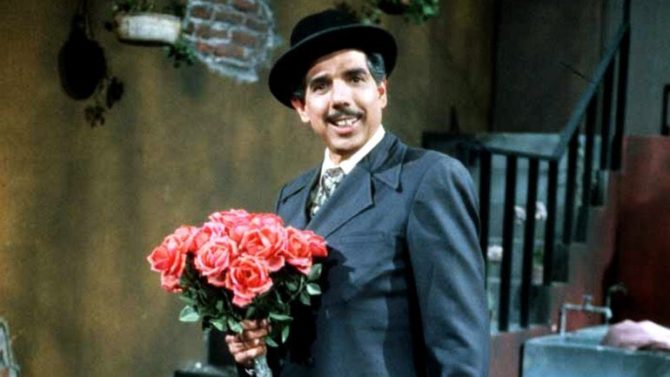 Veteran actor Rubén Aguirre died this Friday June 17, at his home in Puerto Vallarta,according to CNN en Español. Aguirre was known around the world as Profesor Jirafales on the popular Spanish-language show, El Chavo del 8. He was 82.
"My father passed away due to complications from pneumonia at 4am, his daughter Verónica Aguirre said. "The doctor felt it was better for him to be at home [to convalesce] since there was a risk of infection at the hospital. But things got complicated. The truth is that my father was already very tired, tired of being sick. Now he is at rest."
She added, "My mom, my brothers and I were with him until his final moments."
El Chavo co-star Édgar Vivar shared his sadness over the loss of his friend on Friday morning with fans via his official Twitter account. "My favorite professor, may you rest in peace. Today my good friend Rubén Aguirre departed from this plane. I will miss you very much."
Roberto Gómez Bolaños, who passed away in 2014, discovered Aguirre when his tall and skinny figure caught his attention. He asked him to play Professor Jirafales, the role that would make him a huge star. Jirafales is a derivative of jirafa, the Spanish word for giraffe. He often traveled the world making appearances with his co-stars and sometimes touring on his own in countries like Puerto Rico, Venezuela, and Brazil.
Aguirre's most famous role can still be seen by fans of different generations, as El Chavo del 8 continues to air in syndication in various countries.
Rest in peace, Profesor Jirafales.