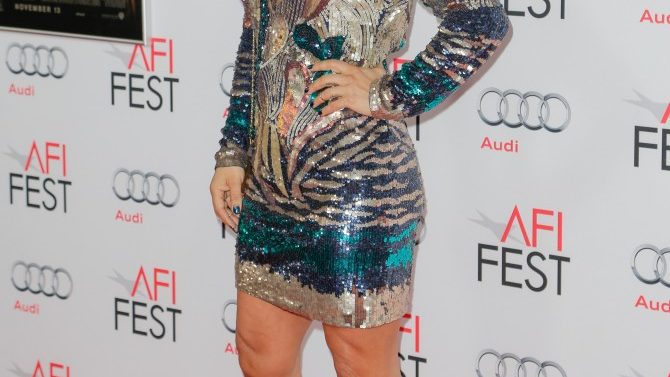 Mexican authorities issued a search order for Kate del Castillo to be questioned about her recent encounter and links to the drug lord, Joaquín "El Chapo" Guzmán, reports The Associated Press.
Last month, the attorney general's office formally asked the Mexican actress to testify amid an investigation to see if Guzmán invested money in her tequila brand, Honor. Del Castillo never appeared before the authorities. On Thursday, Feb. 4, an attorney for the actress said that she is willing to talk.
"In the course of the investigation they are going to talk to her, right?" Harland Braun, her U.S. lawyer, told AP. "If we receive proper information and credentials, she'll talk to them. She's not hiding anything. There's no problem locating her. … Everyone knows she has lawyers, publicists, agents," Braun added.
The order is said to apply only to Mexican territory and that if del Castillo were found to be in the country she would be detained to make a statement as a witness and then be released after. She currently resides in Los Angeles and is a naturalized U.S. citizen. At this moment del Castillo has not been accused of any crime.
Earlier last week, Del Castillo sought out a court injunction that would block any potential arrest, although a judge asked her lawyers for more specific details before making a decision.
Since the Sean Penn interview with the drug kingpin was published in January, del Castillo has been in the spotlight for being the one to broker the meeting between the two. "El Chapo" is said to be a big fan of the actress, who portrayed a drug lord in the Telemundo telenovela, La Reina del Sur. The Mexican newspaper Milenio published a series of text messages between the actress and Guzmán planning to meet again. A federal official later confirmed that the texts were real.
Back in mid-January she tweeted that soon she would tell her side of the story stating, "Thank you for your support over the past days. Not surprisingly, many have chosen to make up items they think will make good stories and that aren't truthful. I look forward to sharing my story with you." Until this point she has stayed mum.