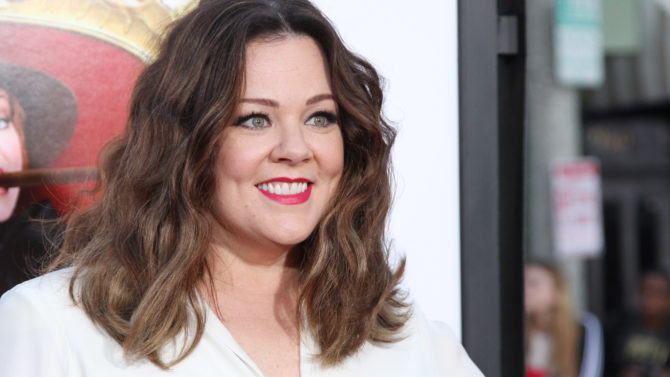 The Boss star Melissa McCarthy will be honored with the Comedic Genius Award at this year's MTV Movie Awards, the network announced Wednesday. She is the third recipient and first woman to receive the award, following Kevin Hart and Will Ferrell.
"Honoring Melissa McCarthy with 'MTV's Comedic Genius Award' is exciting on so many levels, it's the first time this award is going to a woman which is fantastic," said the show's executive producer Casey Patterson in a statement. "We love Melissa for her performances but she also writes, produces and directs comedy, so this award is incredibly well deserved. The most exciting thing about Melissa is how brave she is, you don't want to miss her moment in the show."
McCarthy got her start at the Groundlings Theatre and had breakout roles in Bridesmaids and the sitcom Mike & Molly. Her latest comedy The Boss hits theaters April 8. The comedian will also star in the highly anticipated all-female reboot of Ghostbusters. She recently finished filming the final season of the CBS comedy Mike & Molly, for which she won an Emmy Award in 2011.
The MTV Movie Awards airs April 10 at 8 p.m. ET.