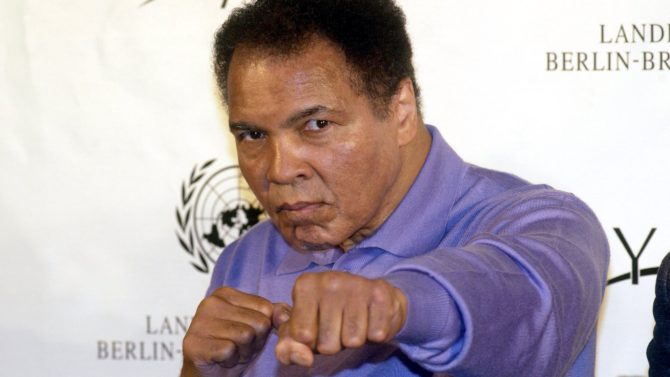 The street outside Madison Square Garden has a new name: Muhammad Ali Way. Although the change is temporary, the city of New York wanted to honor legendary boxer Muhammad Ali in front of the venue that hosted many of his fights.
Daughter Laila Ali was present at the West 33rd Street between 7th and 8th avenue to celebrate the accolade. She took to Instagram to share her happiness and to thank fans for their support.
SEE ALSO Laila Ali Opens Up About Death of Father Muhammad Ali: "I Know He's in a Better Place Now"
"New York City temporarily named a street after my father. Such an honor for the G.O.A.T ???????? I'm sending love and positive vibes to all of you who have ever lost someone you love! ????Thank for all of your kind words and condolences????."
New York Mayor Bill de Blasio added via a statement, "Muhammad Ali was a champion, activist and the self-proclaimed Greatest. Throughout his life he lived up to that title again and again – and today, we are paying tribute to the man in the heart of this city. Ali never backed down from a fight in or outside the ring, and because The World's Most Famous Arena hosted some of Muhammad Ali's greatest fights within the ring, including the 'Fight of the Century' against Joe Frazier in 1971, he deserves this naming honor and more."
According to the release from the Mayor's office, temporary names changes only last a few days. Muhammad Ali died on June 3rd at the age of 74 due to septic shock.