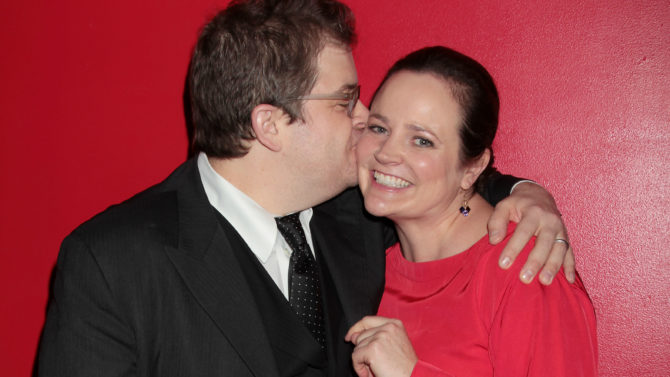 Actor Patton Oswalt shared a heartbreaking message on Twitter Sunday night in honor of his late wife Michelle McNamara, who died suddenly in her sleep just over a month ago at age 46.
"Funerals are final but there's no closure. Memorials are hopeful but they don't bring back the dead." Oswalt wrote. The message included a picture of McNamara.
McNamara, a crime writer, and Oswalt married in 2005 after meeting in Los Angeles on May 20, 2003. The pair shares a daughter, 7-year-old Alice.
The comedian also penned a longer tribute for Time Magazine's website.
"I loved her," Oswalt wrote. "This is the first time I've been able to use 'I' writing this. Probably because there hasn't been much of an 'I' since the morning of April 21. There probably won't be for a while. Whatever there is belongs to my daughter — to our daughter. Alice."
No cause of death was given at the time of her death. According to the Los Angeles County Coroner's Office autopsy results will most likely take months as the office has a backlog of cases.