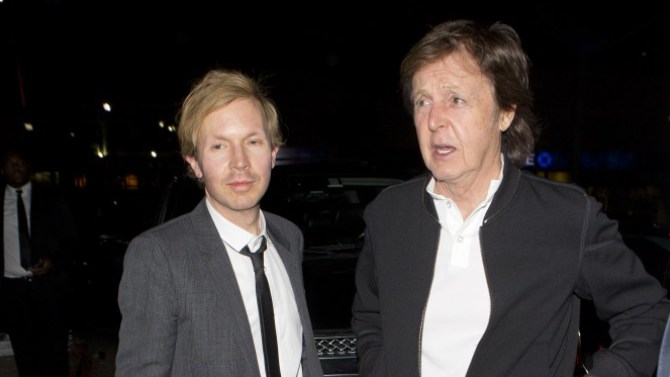 Sir Paul McCartney, along with five-time Grammy winner Beck and Foo Fighters drummer Taylor Hawkins were denied entrance to Tyga's post-Grammy party at The Argyle on Monday night, according to TMZ.
Captured on video by the gossip site, McCartney is seen approaching the nightclub with his star-studded friends before being stopped and questioned by a bouncer.  At one point in the video you can hear McCartney jokingly say, "How VIP do we gotta get? We need another hit."
After a unidentified man came out of the building and appeared to tell the group they couldn't get in, McCartney and company immediately walked to their car.
The A-listers ended up at the Republic Records party at Hyde Sunset Kitchen & Cocktail where the Weeknd, Taylor Swift, Tony Bennett and Kaley Cuoco were also in attendance.
Tyga was later asked about the incident as he left The Argyle party. "He's a legend," the rapper told TMZ and admitted he was never notified of McCartney's visit.