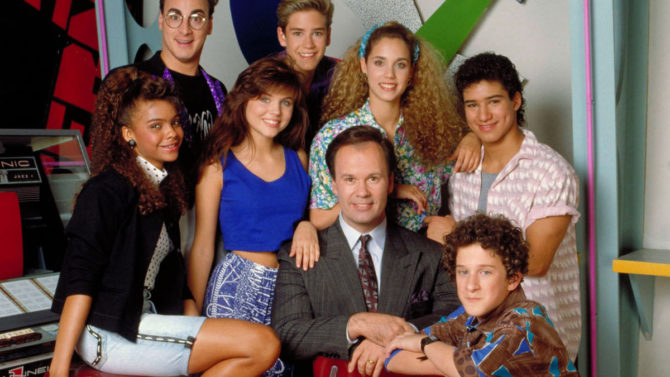 Ready for some A.C. Sliders? The Saved by the Max pop-up diner will officially open in Chicago's Wicker Park neighborhood on June 1. Actor and magician Ed Alonzo, who had a recurring role on the NBC comedy, announced the news Tuesday on the restaurant's YouTube channel.
Saved by the Max will be modeled after the popular Bayside High hangout, The Max, which appeared on Saved by the Bell throughout its five-seasons (1989-1993).
According to a Facebook page, the pop-up diner will serve items like A.C. Sliders, Preppy BLT, Macaroni & Screech, Belding Fries and Lisa Turtle Milkshake. The restaurant will also host daily costume contests (with the chance to win $100), themed karaoke, trivia and dance parties.
"We needed a place that would allow fans to feel as if they've been transported back to Bayside and are fully immersed in the universe of the show. The final look of the space is going to be a dream come true and deliver the grand slam nostalgic experience everyone has been waiting for," Derek Berry, owner of the restaurant, told CBS Chicago.
Fans that wish to dine at Saved by the Max will have to reserve tickets, which will be made available Aprill 22. The restaurant will be open for one month only and will be located at 1941 W. North Avenue in Chicago.