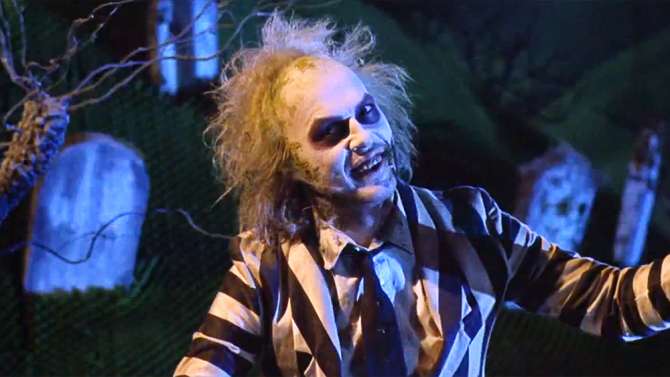 Beetle House, a bar and restaurant inspired by Beetlejuice and other works by Tim Burton, will open in New York City's East Village. According to the venue's website, both the food and drink menus will pay homage to Burton.
"Our food menu is one of a kind, paying tribute to some of our favorite characters while pleasing your mouth with a fusion of American comfort, Latin, Italian and European dishes," reads the website.
The menu includes entrees that play on movie titles and characters developed by Burton, including Beetle Bread, Edward Burger Hands, Eggs Skellington, Sweeney Beef and Charlie Corn Bucket.
Cocktails include tasty treats like It's Showtime, Edward's Lemonade, The Barber's Bloody Mary, We Come in Peace, and Fleet Street martini. The restaurant's official drink, perfectly named Beetlejuice, is made of muddled blackberry and limes, tequila, blackberry schnapps, angostura bitters and a splash of cranberry.
The owners of Beetle House previously opened the Will Ferrell watering hole Stay Classy New York last year.