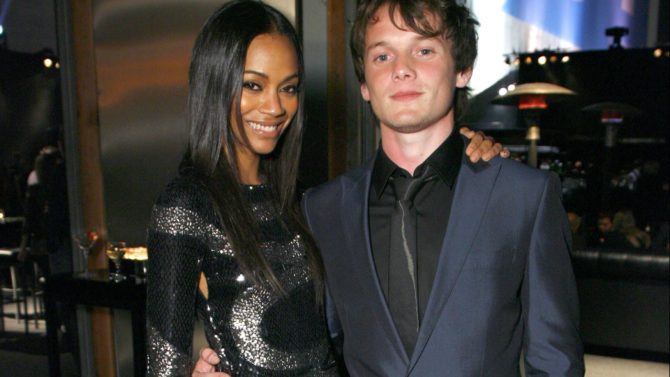 Zoe Saldana took to Instagram this Thursday to mourn the loss of her friend and co-star Anton Yelchin. The 27-year-old actor died tragically on June 19 after his vehicle rolled down his driveway and pinned him against his entry gate. The official cause of death has been listed by the coroner's office as blunt traumatic asphyxia.
Saldana co-starred with Yelchin in three Star Trek films, including 2009's Star Trek, 2013's Star Trek Into Darkness, and the yet unreleased Star Trek Beyond, set to hit theaters on July 22.
"Your sudden and unexpected departure has left us all broken hearted," Saldana wrote. "I woke up today feeling absolute gratitude that I had you as a friend and colleague. Your life has been cut short, but I will always tell everyone about you. You were kind, present, old souled, curious, brilliant, funny, humble, honest, and undeniably talent. Good bye Anton, it was an honor to have crossed paths with you."
Paramount Pictures cancelled a scheduled Star Trek Beyond event that was due to take place during the Cannes Lions International Festival of Creativity on Wednesday, after the tragic loss of Yelchin. Zaldana, Chris Pine, Zachary Quinto, and other members of the cast were set to participate in a Q&A session for the film.
"All of us are deeply saddened by the loss of our friend Anton Yelchin," the studio said in a statement. "Out of respect, we are withdrawing out participation in the previously announced Star Trek Beyond event at Cannes Lions this week."
Automaker Fiat Chrysler is waiting for an investigation to determine if the Jeep Grand Cherokee owned by the deceased actor was liable for the tragic accident. The car was part of a recall from the Fiat Chrysler Automobiles due to safety issues.