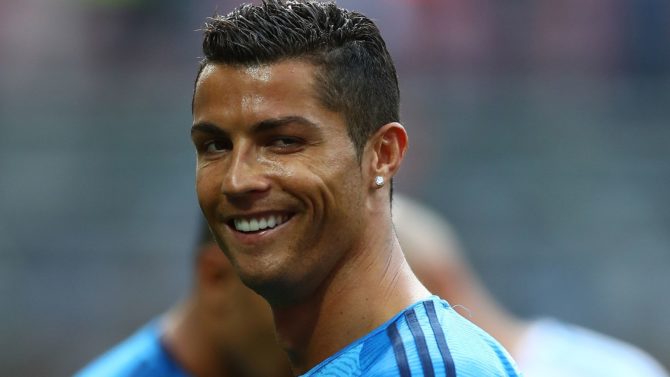 Sorry Floyd Mayweather, but soccer star Cristiano Ronaldo is taking the top spot on Forbes' list of World's Highest-Paid Athletes for 2016. The Real Madrid forward pounced on Mayweather's position coming up from third with earnings of $88 million over the past 12 months from salary, bonuses and endorsements. Ronaldo's contract brings in $55 million a year including bonuses and his endorsement deals with top brands including Nike, Tag Heuer, and Herbalife total an estimated $32 million.
Fellow footballer Lionel Messi takes the second spot up from fourth on the list with earnings of $81.4 million. This total includes his contract with Barcelona and his endorsement deals with PepsiCo, Gillette, and Huawei. An estimated $10 million came from his work with sporting brand Adidas. Barca and Adidas both gave the Argentine star a bonus after he won the coveted Ballon d'Or in January.
Rounding off the top five list is Lebron James in the third spot with$77.2 million, Roger Federer in fourth with $67.8 million, and Kevin Durant in fifth with $56.2 million.
Mayweather dropped down to #16 with an estimated total of $44 million.
The only women to make the list are tennis pros Serena Williams and Maria Sharapova. Williams dethroned Sharapova earning the top spot for women athletes with an estimated $28.9 million dollars earned. Sharapova, who held on to the #1 spot for 11 years, made $21.9 million.