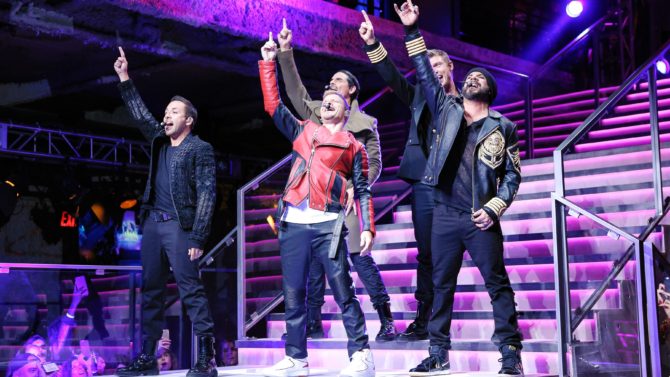 It's official, the Backstreet Boys are heading to Las Vegas.
Nick Carter confirmed the news at the premiere of Dead 7 in Los Angeles. The post-Apocalyptic zombie SyFy movie stars various members of Backstreet Boys, O-Town, 'N Sync, and 98 Degrees. Carter wrote and executive produced the film.
"We have a deal with Live Nation, the touring company, and we just signed a nine-show deal to do a test run in Vegas with a residency, so that's definitely going to happen, but we're going to do a trial run first," Carter said.
Kevin Richardson was also on hand to confirm the upcoming residency show. The singer explained that the show will likely debut at the end of 2016 or in early 2017. "We're definitely in the studio recording a brand new album. We're gonna do a world tour first," he said.
SEE ALSO George Clooney, Emily Blunt, Jessica Chastain and Eddie Redmayne Read Mean Tweets on 'Jimmy Kimmel Live!'
All five members will reunite for the creation of a brand new album, a world tour, and a Las Vegas residency show.