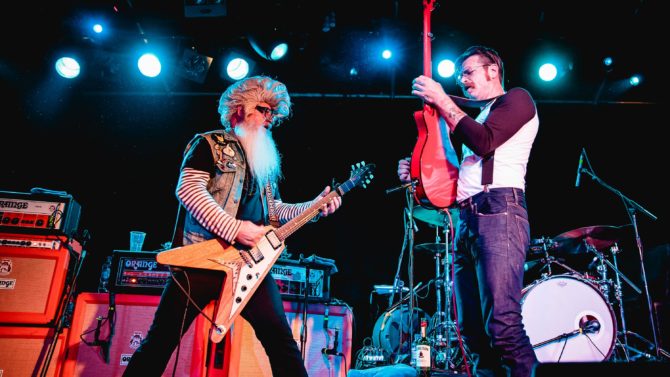 Eagles of Death Metal returned to Paris Tuesday night to perform at the Le Bataclan in front of a cheering crowd. This marked the group's first full show in the city since the November terror attacks.
A total of 130 people were killed in coordinated shooting and bombing attacks across Paris on November 13. 89  people were killed at  the Bataclan alone. All of the survivors from that terrible night were invited back to the show.
"Bonsoir Paris, we're ready for this!" frontman Jesse Hughes told the crowd, according to BBC News, which also noted that the band held a moment of silence for those who had been killed.
After the concert, the band shared the set list and a photo from the show.
"We love you so, so hard, Paris," they wrote. "Thank you all for being there with us. One of the most special shows – and days – of our lives." And in another post, "Vive la musique, vive la liberté, vive la France, and vive EODM."
Le Bataclan has plans to reopen before the end of 2016. The Eagles of Death Metal will continue their rescheduled European tour through March.