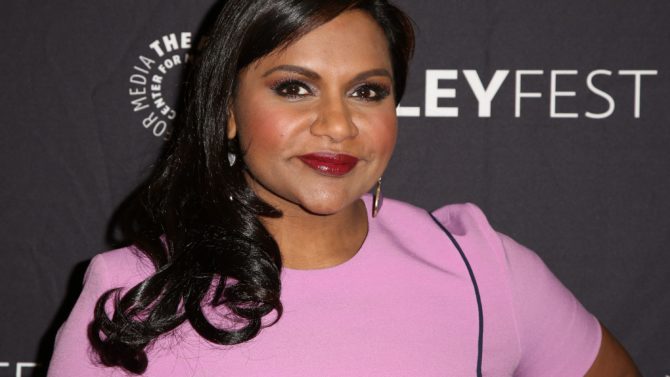 With only one day left before the big return of The Mindy Project, Mindy Kaling spoke to Variety Latino about protagonist Mindy Lahiri and what she will get into during season five. When we last saw Lahiri, she was at a crossroad after her baby daddy Danny (Chris Messina) confessed he still loved her followed by a huge romantic gesture from her business partner Jody (Garret Dillahunt).
So what can audiences expect from the season premiere? Will Lahiri make a decision and how will it affect the remainder of the season?
"The great thing about Mindy at the beginning of the season is that she's really torn between these two options for her and she also realizes what a fun cinematic situation she's in," Kaling told Variety Latino. "Which I think is really great as someone who's watched every romantic comedy. She also thinks it's a little bit delicious to be able to choose between two men. The premiere has so many plot twists, so many fun romantic gestures and surprises. I can't wait for people to see it."
As fun and exciting as it is for Lahiri to have two very handsome men to choose from, the truth is that she deserves a lot more than what Danny and Jody have to offer. Danny is about to marry someone else and Jody, well Jody is Jody.
"Personally me, Mindy Kaling thinks that she deserves more," she said. "I think Mindy Lahiri needs to decide and come to that realization too. I think sometimes as women we feel like we should just take whatever is offered to us because we don't deserve more and I think she falls into those traps."
At the end of the day, Lahiri could always go with "Option C" and choose neither guy. She's a strong, independent woman who has never had issues meeting new men. Hopefully, this is where Bryan Greenberg's character Ben comes in. There's not much out there about him just yet but it's nice to think that Lahiri might choose herself and find other options along the way.
One love affair that Kaling is not shy at all to discuss is the one she shares with her costume designer Salvador Perez, Jr. The duo has partnered on the fabulous wardrobe that Lahiri has rocked since season 1. So if there's one pairing to ship hard, it's this one.
"He's great and such a wonderful collaborator, Kaling said about Perez. "Working together with him has just been incredible. The other day he told me that I'm the longest relationship he's ever had, and I agreed. I said he's probably the longest relationship I ever had. We're very co-dependent and obsessed with our work. We're a good team."
Adding, "It's funny but I knew that when I did the show— I came from The Office, which is an amazing show but not glamorous at all— that I really wanted to do something that was wish fulfillment. Honestly too, as a 30-year-old woman with her own show, I wanted my clothes to be amazing. Once you get a taste of couture you just want more and more. We were getting good feedback and the network really loved how beautiful and complicated my clothes were getting. And so with Sal, and me it was kind of gradual. Also, it's very expensive so we started in the beginning by incorporating these small pieces and we built this closet slowly but surely so now the clothing can be more decadent."
New episodes of The Mindy Project will be available to stream weekly starting Tuesday, October 4.