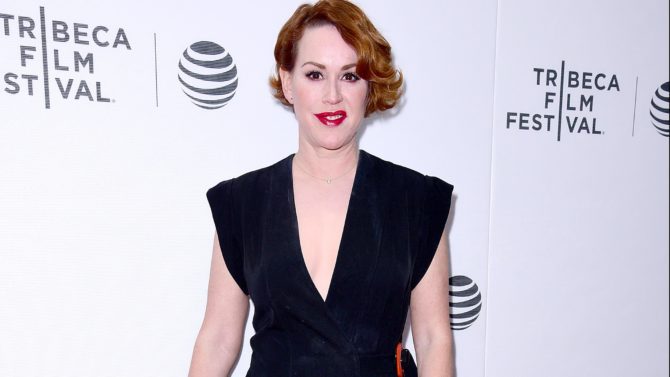 Eighties brat packer Molly Ringwald is one of a long list of Hollywood stars to voice a character on Disney Junior's Doc McStuffins this season. The Sixteen Candles star will voice the character of Darla, an Emergency Medical Toy (EMT) who helps Stuffy (Robbie Rist), Doc's trusty toy dragon after he gets hurt in a jousting accident, according to TV Insider.
The show follows a little girl who aspires to be a doctor like her mom and runs a clinic for stuffed animals and toys out of her backyard playhouse.
Season four finds Doc (voiced by Laya DeLeon Hayes) and her toy friends magically transported to a make-believe town, made up entirely of toys, where Doc serves as chief resident of the Toy Hospital.
Other famous voices joining Ringwald on the multiple-award-winning series include black-ish star Anthony Anderson, Empire's Gabourney Sidibe, Fast and Furious star and rapper Christopher "Ludacris" Bridges and The Good Wife's Vanessa Williams. Anderson's character, a half-rabbit, half-lion who visits the good Doc for some repairs, appeared in the season premiere on July 29.
Ringwald's episode is set to air on Friday, August 19 at (9:30 am) on Disney Junior.