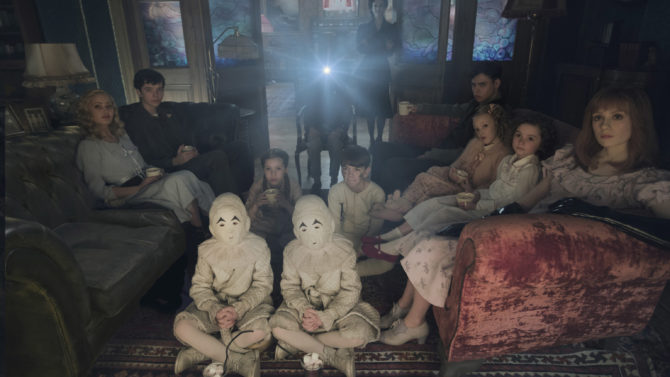 Director Tim Burton invites you to visit the magical world of Miss Peregrine's Home for Peculiar Children in this first official trailer. Based on the best-selling novel of the same name, the film takes you on a journey with Jake, the boy who is destined to save the peculiars and find his true meaning along the way.
One day, Jake discovers clues to a mystery that spans alternate realities and times, he uncovers a secret refuge known as Miss Peregrine's Home for Peculiar Children. As he learns about the residents and their unusual abilities, Jake realizes that safety is an illusion, and danger lurks in the form of powerful, hidden enemies. Jake must figure out who is real and who can be trusted.
"Because our abilities don't fit in the outside world, we live in places like this. To keep us safe, we created a time loop. A loop preserves the last 24 hours. Reset the loop and we can stay here forever," Miss Peregrine.
The film stars Eva Green, Asa Butterfield, Ella Purnell, Allison Janney, Terence Stamp, Rupert Everett, with Judi Dench and Samuel L. Jackson.
Miss Peregrine's Home for Peculiar Children is from Twentieth Century Fox and opens in theaters on September 30.