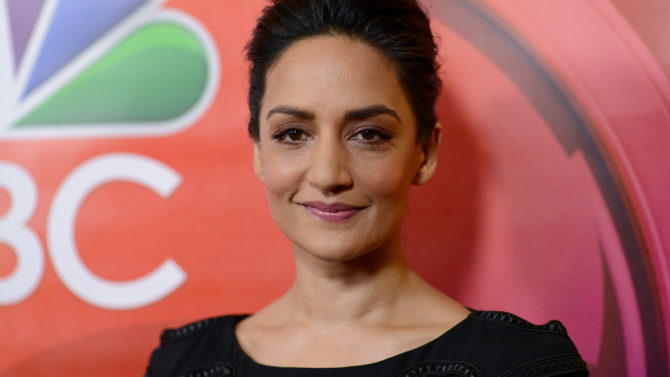 Archie Panjabi moved on from The Good Wife before the series ended in May. If you believe rumors, Panjabi didn't get alone with series star Julianna Margulies. If you listen to official word, Panjabi just thought it was time to move on. None of that really matters anymore anyways, except for the fact that the show is getting a spinoff that Margulies won't be involved with.
Shooting on The Good Fight began at the end of October and it has fans and media alike wondering if Panjabi would return. The character Kalinda Sharma was extremely popular with fans, and lawyers will always need good investigators on their side. The actress has since scored a gig on NBC's Blindspot, but if the timing was right, would she consider going back for more?
"You never know, you never know," the 44-year-old actress told Entertainment Tonight. "I mean, right now, probably not because I'm working. But if there's anything I've learned in this business, you never know what's gonna happen."
Kalinda worked great alongside Diane Lockhart (Christine Baranski) on the award winning legal drama. With the spinoff focusing on Lockhart, this could be the perfect time for Kalinda to swoop in and help.
The Good Fight is set to air early in 2017.