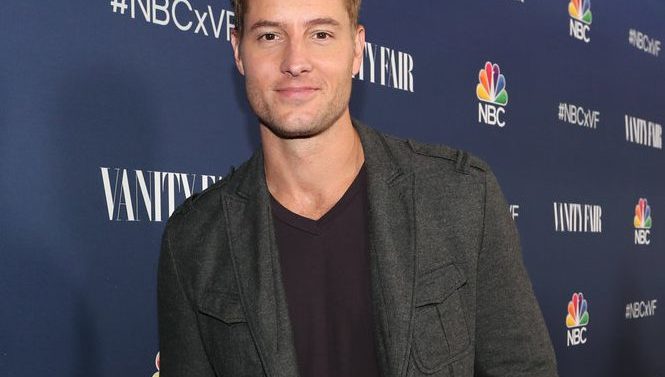 NBC's This is Us has not only become one of the most popular fall TV shows, but it has captivated audiences like few shows can. Each episode that airs Tuesday nights at 9/8c, unveils a little bit more about the Pearson family by way of flashbacks and present day situations. The big mystery audiences have so many questions about is the death of the patriarch of the family Jack.
Variety Latino spoke to the show's star Justin Hartley at the NBC & Vanity Fair Toast the 2016-17 TV season on Wednesday night in Hollywood about what fans can expect from one of their favorite TV triplets.
When audiences last saw Hartley's character Kevin, he found himself opening up to a widow about the recent death of her husband. This helped bring out emotions in him that he was suppressing for some time. This exercise was set-up by his theater co-star Olivia (played by Janet Mongomery).
"I think Kevin was caught up on the fact that he thought it was a cerebral thing that he wasn't understanding about what he needed to do, something he had to learn to connect to that scene emotionally," Hartley told Variety Latino about Kevin's difficulty in channeling his emotions on stage. "He just wasn't getting it because it was an emotional thing. That's going to free him up to realize that it's not about the fact that he can't comprehend how to get there it's that you have to be willing to go there emotionally which is even scarier. He was locked up emotionally."
Kevin has shown that he's a very emotional child many times in the first six episodes. The fact that he purposely suppressed those feelings of loss for his father show that he might be feeling some guilt over it.
"I definitely think you're onto something and we're going to explore that in future episodes," he explained. "Your minds are going to be blown! I think that happens a lot of times in death, you feel like every single time someone dies one of the first things you do if you have a heart is you think about—especially if it's a tragic death—what you could've done while they were living. Were there signs? What could I have done? Did I ignore them? Did I make them feel a certain way? So you put it on yourself. So I think that's what you're going to see all the character's go through a little bit. They're holding on to something."
It's difficult not to see the parallels between young Kevin's need for attention from his busy parents and as an adult when he becomes an actor. There's a definite need and want of love, attention, and affection from him shown at all his different stages of life.
"You can parlay that into adulthood when you see him as an adult and he has that meltdown on the set of his show. You can see it's the same guy. It's like, 'WTF? I've been talking about this forever.'"
As Kevin finds himself alone in New York City without his best friend and twin sister Kate, he connects with his co-star Olivia. Could love be in the cards for them?
"There's definitely a connection between Kevin and Olivia," he explained. "He's trying to figure out what that is. It's interesting because it looks a certain way, but you're going to realize it's something different. She wants the play to do well and he's playing the lead so she's like, 'this guy has a heart. At least you can speak to him.' I love Kevin's willingness to apologize. I love that. There's definitely some stuff there between the two of them for sure."