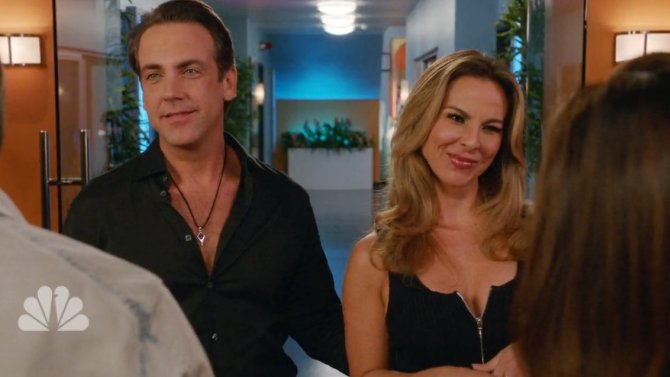 Kate de Castillo and Carlos Ponce are guest starring on tonight's new episode of the NBC comedy, Telenovela, starring Eva Longoria.
The Mexican actress and Ponce will portray Kate and Diego, a married couple on the telenovela Científicos Sexy, who will face off against ex power couple Ana (Longoria) and Xavi (Jencarlos Canela).
Menacing looks and superficial compliments are guaranteed in this episode titled "The Rivals". In the first look we see Ana and Xavi meeting their nemeses who happen to come on set to see their old makeup artist, Gloria, who supposedly left their show because they were "too easy to make look good" and "loved a big challenge."
Watch the clip below!
Meanwhile, the cast of Las Leyes de Pasión will build a home for charity as Gael (Jose Moreno Brooks) deals with a forbidden love.
Longoria previous told Variety Latino that she never imagined being the star of the show: "At first I was only involved in the production side but when I read the character description of the protagonist, Ana Sofía, I knew I wanted to play her," she admitted. "I thought the script was hilarious and something I had never read before."