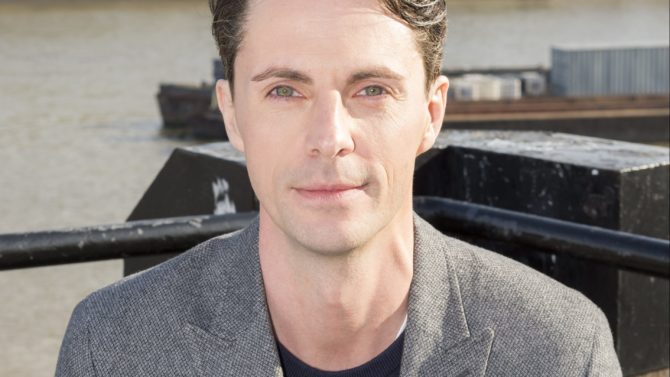 Matthew Goode is on a roll as far as acting roles are concerned. The British actor is coming off two successful dramas, The Good Wife and Downton Abbey, and now is headed to WGN for the pilot Roadside Picnic, a rep for WGN confirmed to Variety Latino. The story is based on the novel of the same name by Soviet/Russian science fiction writers Arkady and Boris Strugatsky, published in 1972.
The show follows the aftermath of an extraterrestrial event, known as the visitation. Six visitation zones are created on Earth, each containing supernatural powers.
SEE ALSO Jason Lewis Upgraded To Series Regular On 'Midnight, Texas' 
Deadline, who first reported the casting, gave insight into Goode's role known as Red as an "enigmatic, blue-collar contradiction" who can be quietly intelligent one moment and utterly ruthless the next. Red has a loving relationship with his wife Guta and his daughter Marie, who is shunned because she is a child of the "Zone", the site of a long-ago extraterrestrial visitation. Red used to be a "Stalker", one of the brave souls willing to risk their lives by illegally entering the Zone to sell what they find on the black market. Red, recently out of prison, finds his troubles are just beginning.
Alan Taylor (Game of Thrones), a long-time fan of the book, is set to direct as well as executive produce the series.