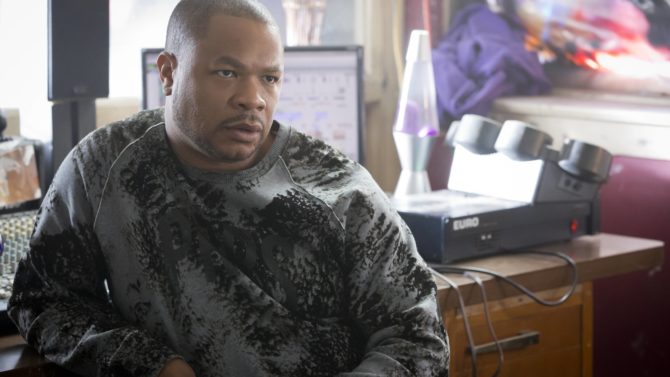 Xzibit's character Leslie "Shyne" Johnson will be back with a much bigger role for season 3 of the hit Fox drama, Empire. He was bumped up to series regular, according to a rep from the network. Xzibit's Shyne, who is described as "100 percent wolf and 100 percent gangsta," is a record executive and rival to  Lucious Lyon (Terrence Howard). He is a real threat to the Lyon patriarch, who isn't used to dealing with many people who don't fear him.
"Shyne isn't necessarily an adversary, although I think he could become an adversary," Empire showrunner Ilene Chaiken told TVLine.com who first reported the news. "Lucious has a long history with him — history that's going to come back and bite Lucious for a lot of earlier slights. If you have a guy who's not afraid to die, not afraid to go to prison, that's a very dangerous adversary."
Xzibit took to his official Instagram page to share the news.
"Very happy to announce that I will be a series regular on the upcoming 3rd season of @empirefox. Thankful for the opportunity and excited to "bring it" with the rest of the stellar cast already in place. #blessed #WorkHard #stayhumble"
The team behind the Empire's Official Twitter account responded, "@xzibit We're happy to have you back, fam! #Empire"
Empire returns for season three on Fox Wednesday, September 21 (9/8c).