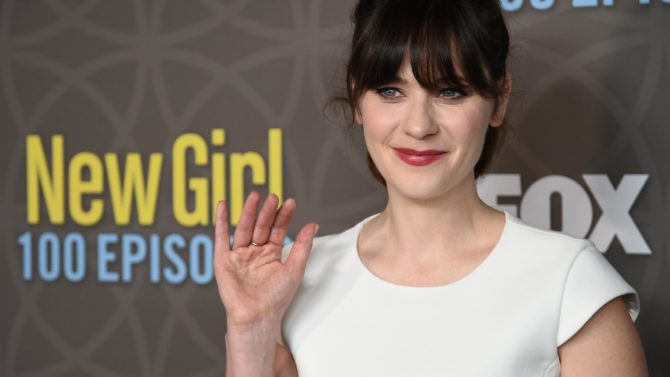 There's a lot of girl power coming to season six of New Girl!  Zooey Deschanel is set to direct the season 6 premiere, a representative for Fox confirmed to Variety Latino. Production on the episode entitled, "House Hunt" is set to begin on Monday  with an air date of Tuesday, September 20 at 8:30pm ET/PT.
When last we saw Jess (Deschanel), she was fighting back feelings for ex-boyfriend Nick (Jake Johnson) during Schmidt (Max Greenfield) and Cece's (Hannah Simone) wedding. She thought about making a move, but then Nick's new love interest Regan (Megan Fox) arrived putting the kibosh on everything.
Fox confirmed to Variety Latino in June that she'd be reprising her role for at least six episodes.
"I'll be back for like half the season and we'll see what happens, she said. "I don't think anyone would love for Regan to take Nick away from Jess, and of course, I don't think that's how it will end. I don't know, I haven't seen it but I will be back and we'll see what happens with them."
Fox signed on during the fifth season filling a spot left open when Deschanel took time off for maternity leave.
Season six will pick up three months after the premiere, according to EW who broke the news. Adding, "Since [the finale], Jess has been distracting herself from her renewed romantic feelings for Nick by throwing herself into new hobbies while he's been away in New Orleans with Reagan. At the same time, Winston ( attempts to keep up his long-distance relationship with Aly (Nasim Pedrad), and newlyweds Cece and Schmidt go house hunting — the plot thread that inspired the episode title.