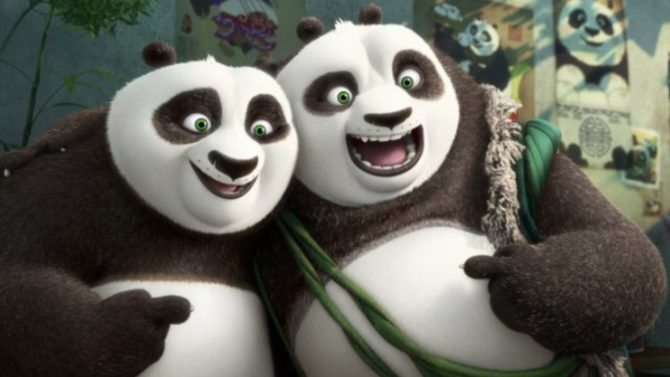 Por segundo fin de semana consecutivo Kung Fu Panda 3 lidera la taquilla estadounidense.
La nueva cinta animada de DreamWorks superó a otras películas como Hail, Caesar!, The Revenant y Star Wars: The Force Awakens recaudando un total de 21 millones de dólares. En su primer fin de semana de estreno, el pasado 29 de enero, la película hizo $41 millones de dólares en Estados Unidos. El filme sigue las aventuras de Po (Jack Black), un oso panda muy gracioso. Kung Fu Panda 3 cuenta con las voces de Bryan Cranston, Angelina Jolie, Kate Hudson, J.K. Simmons, Jackie Chan, Seth Rogen y Lucy Lu.
Ni la actuación estelar de George Clooney ni la de Channing Tatum lograron que Hail, Caesar! dominara la taquilla en su primer fin de semana de estreno y se posicionó en el segundo lugar del conteo con $11.4 millones.  El elenco de esta comedia musical lo completan actores como Jonah Hill, Josh Brolin y Scarlett Johansson.
En tercer lugar entra The Revenant, del cineasta mexicano Alejandro González Iñárritu, la cinta ganadora al Golden Globe y nominada 12 premios Oscar ganó $7.1 millones. En cuarto lugar quedó Star Wars: The Force Awakens con $6.9 millones y en la posición número cinco del listado tenemos a The Choice con $6.1 millones.
¿Cuál de estas películas fuiste a ver el fin de semana?