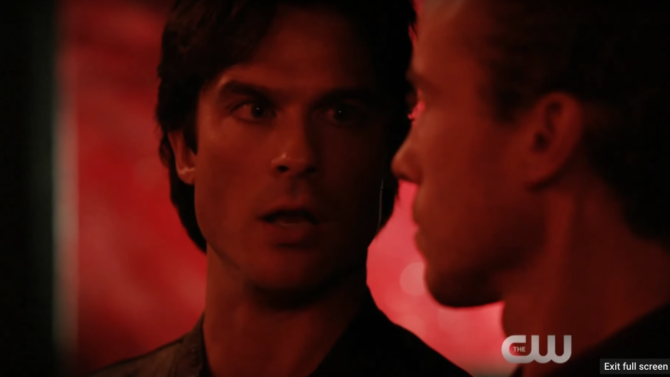 It's officially the beginning of the end for fans of The Vampire Diaries. The CW Network released the first promotion for the final season of the vampire drama starring Ian Somerhalder. The video entitled, Hello Brother features Damon Salvatore talking to his brother Stefan, played by Paul Wesley.
"I've seen how this ends," Damon says. "Humanity can't save me from it. Once the devil comes a-callin', you're done."
Creator Julie Plec broke the hearts of fans of the Mystic Falls-based series, at San Diego Comic-Con this summer.
"This is it — this is our last Comic-Con, because this is going to be the final season of Vampire Diaries," she said. "It's bittersweet and emotional. We're all going to be crying in about five minutes."
Plec recently teased what you can expect from Damon in the final season in a conversation with Entertainment Weekly.
"Damon has unfortunately become a little bit of a servant to an evil who has an opinion on what should happen to people who do bad things," Plec said. "He's a little bit of a minion at the moment, and we'll have to learn who he's a minion for and why."
And as you'll see in the promo, there's something juicy coming up between Stefan and Caroline (Candice King) that can't be missed.
The final season of The Vampire Diaries kicks-off on October 21.