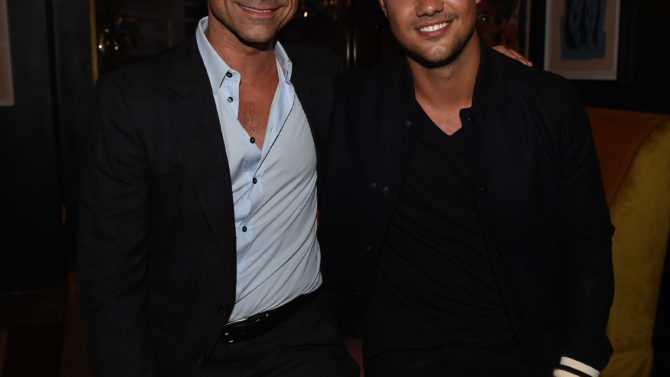 Scream Queens newcomers John Stamos and Taylor Lautner are ready to make their small screen debuts post-Television Critics Association Summer presentation. The latter posted the first teaser on his official Facebook account featuring the two men dressed in lab coats embracing their jobs as head surgeons on the second season of the hit Fox series. They're joined by new boss Cathy Munsch (played by Jamie Lee Curtis) in the promo who recently bought the hospital.
Musch also hired on the Chanels (Emma Roberts, Billie Lourd, and Abigail Breslin) to be nurses, though they've never had jobs in their lives.
Watch the promote below:
"I'll be honest, I was a little intimidated at first," Lautner told reporters on the TCA blue carpet. "Just like joining a family that's already got their situation going. But everybody's been so awesome, just welcoming us with open arms, and the cast is great. Your cast can make or break a project, and this cast is phenomenal."
Lea Michelle and Keke Palmer are also set to return. The second season of Scream Queens is set to premiere on Tuesday, September 20, 2016, at 9pm only on Fox.