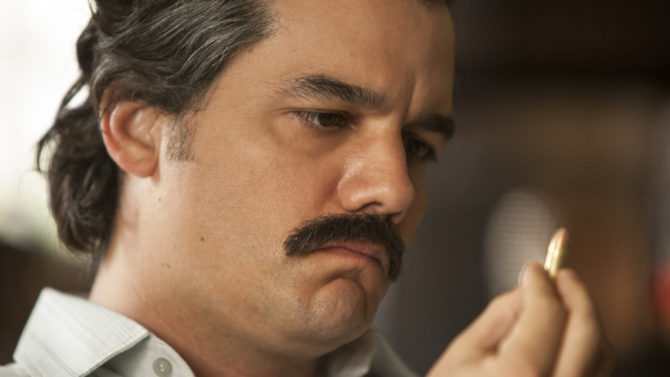 Pablo Escobar escaped from La Catedral prison in the season finale of Narcos, so the hunt is on when season two of returns on September 2. Netflix released a second trailer of the series on Tuesday teasing what viewers can expect after the action-packed freshman season led by Wagner Moura as the notorious drug kingpin who was killed on December 2, 1993, at the age of 44.
And while you can expect to see a return of real life DEA agents Steve Murphy (Boyd Holbrook) and Javier Peña (Pedro Pascal) to be back, they will be joined by many others on the hunt for Escobar including the Cali Cartel, Los Pepes, and Search Bloc.
There's going to be a lot more bloodshed than in season one, and there's no telling who will live or die. Except when Escobar is concerned, since the hashtag on the video is #WhoKilledPablo . If you follow history, you know the head of the Medellin drug cartel was killed in a shootout with Colombian security forces. No spoiler there really, Escobar has been dead for twenty-three years yet the fascination with his life is bigger than ever.
Ten episodes will be ready to stream on September 2nd via Netflix.