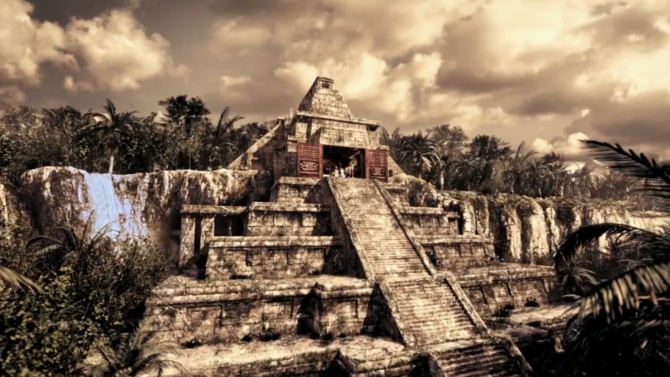 Get ready to watch a lot more than holiday movies come November. Nickelodeon has just released a new trailer for their TV movie Legends of the Hidden Temple which is set to premiere on November 27. Based on a game show with the same name from the 90's hosted by Kirk Fogg, the film will follow three siblings Sadie (Isabela Moner), Noah (Colin Critchley), and Dudley (Jet Jurgensmeyer) who attempt to escape a hidden temple in order to prove that the legend of the temple is real.
The trio will find themselves undergoing a real-life obstacle course with the help of Fogg and Olmec (voiced by Dee Bradley Baker). Their knowledge and their wits are put to the test as they attempt to outsmart the 'dreaded' temple guards in order to escape the temple alive. You don't even need to have been a kid in the '90s to enjoy this film.
The film will be directed by Joe Menendez and written by Jonny Umansky, Zach Hyatt, and Alex J. Reid. It will feature elements of the original show, including Olmec, The Steps of Knowledge and cameos from a green monkey, red jaguar and silver snakes, among others.
Watch the trailer below: