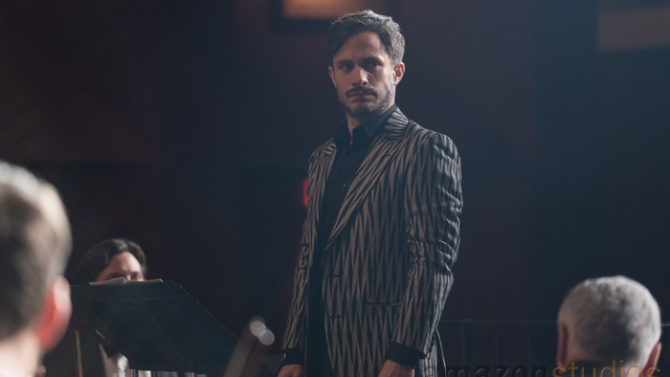 The first look trailer for Mozart in the Jungle has been released by Amazon and it looks like there'll be no lack of drama again this season! Rodrigo (Gael Garcia Bernal) has moved on to Venice where he will be conducting operatic diva Alessandra (played by Monica Bellucci). As we learned in previous seasons, Rodrigo has the bad habit of falling for his leading ladies. According the preview, Alessandra will be even more fun to watch than Rodrigo's crazy ex-wife Anna Maria (Nora Arnezeder).
"You want to talk about the blood? My heart has been bleeding for a while," Garcia Bernal says as Rodrigo in the trailer. "I think your voice is the only thing that can save it."
Hailey (Lola Kirke) is also in Europe traveling with the Andrew Walsh Ensemble, though things have not been going very well for her. The trip has proven to be quite unsuccessful and she begins to question her future playing the oboe. The trailer hints that she might have a future as a conductor, however.
In New York City, audiences see what the orchestra members have been up to since the lockout. Sadly, many of the players can't even be in the same room together so the future of the group as we knew it until now seems dim. They're shown still without a home and protesting in the streets.
By the end of the trailer it looks like both Rodrigo and Alessandra find their way to the Big Apple. The journey will no doubt be paved with lots of drama!
Season three of the award winning series makes its debut on Amazon on December 9.