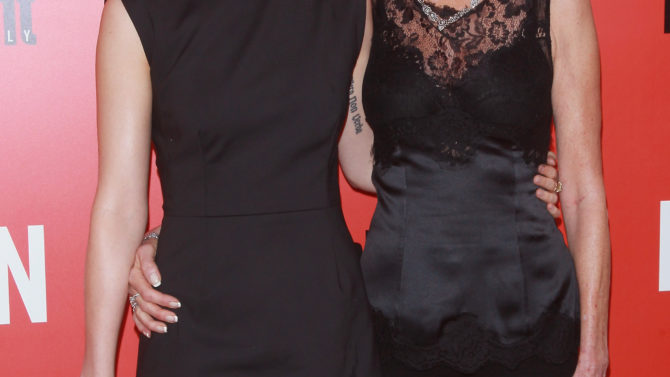 El próximo febrero todos estaremos en las salas de cine viendo la película más esperada, "Fifty Shades of Grey", pero alguien que se quedará sin verla es Melanie Griffith.
La actriz contó en una entrevista que su hija, Dakota Johnson, protagonista de "Fifty Shades" le tiene prohibido ver la película.
"Dakota nos dijo, 'ustedes no pueden verla, no hay manera'", confesó Griffith.
VER TAMBIÉN: 'Fifty Shades of Grey' – ¡el trailer ya llegó! (VIDEO)
Petición que respetará ella y su ex-esposo, padre de Dakota, Don Johnson, al decidir que no irán al screening con su hija.
Tal vez sea que Dakota no quiera que sus padres vean las escenas que grabó en el Red Room of Pain con Mr. Grey…
Cambiando de tema, Melanie, quien en junio anunció que se estaría divorciando de Antonio Banderas tras 18 años de matrimonio, se mantiene ocupada con su carrera ya que en enero se irá a Broadway con la obra "Pippin".
VER TAMBIÉN: Antonio Banderas y Melanie Griffith se separan
"Ahorita estoy concentrada en mi carrera. Se trata de encontrar buen trabajo y pasarla bien. Mis hijos ya son mayores, me estoy divorciando. Estoy feliz. La vida es buena", dijo Griffith.